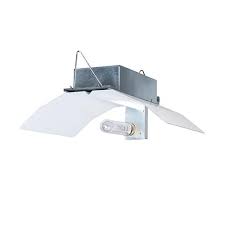 ENDOMAXX 315H HORTICULTURE CMH LUMINAIRE SYSTEM
Regular price $520.00 Sale
Endomaxx's Ceramic Metal Halides AKA CMH, LEC or High Pressure Pulse Metal Halide Luminaire Systems are quickly becoming the industry standard for replacement of older antiquated HPS, Metal Halide Luminaire Technologies, or all current fluorescent technology. This does including all induction lighting on the market. This is due to the fact of how easy it is to set up one of our Endomaxx luminaires. The Endomaxx 315H is under 10 pounds.
Constructed of quality raw materials sourced mainly from the USA and worldwide parts, assembled here in Colorado we guarantee your lighting equipment for up to one year.
Features & Benefits:
     • Horticulturist luminaire of choice
     • Highest spectral curve output on the market
     • Suitable for Greenhouse and wet locations
     • Perfect light for any situation
     • UL Listed USA / Canada
     • Under 10 pounds
     • Plug and play
     • Thermal overload protection
     • Luminaire coverage starting at 12 square feet - 30 inches above the canopies.
Lamp Specifications:
     • Lamp Watts (Nominal) 315
     • Rated Initial Lumens 38,700
     • Mean Lumens, Approx. 34,400
     • Rated Average Life, Hours 30,000
     • THD <6.5%
Ballast Specification:
     • Input Voltage: 200V - 277V*
     • Consumed  Amps 1: 1.8 - 1.42A
     • Consumed Watts 1: 343W - 341W
     • Input Voltage 2: 260 - 280V*
     • Consumed  Amps 2: 1.25A
     • Consumed Watts 2: 341W
     • Power Factor 98%
     • THD <10%
     • Input Frequency 50 -60 Hz
     • Input IEC C14
     • End of lamp life protection circuit (IEC61167,IEC620035) **
     • 4kv Pulsed start square wave
     • Certification: UL LISTED #E475228
     • Compliance with FDA radiation performance standard 21 CFR subchapter J.(USA: 21 CFR 1040.30 Canada: SOR/DORS/80-381)
Accessories Included:
     • Power cord
     • Hanging hooks
     • Lamp
     • Ballasted Luminaire System.
Endomaxx gives a 4 year warranty on all electronics we use in our systems and 1 year on the lamp.
* We can build a UL listed 277 volts open rated greenhouse horticulture luminaire system.
**All CMH ballast must comply with IEC61167, IEC620035 overvoltage lamp protection circuit.